Law Center GUTS Route
The Law Center GUTS route connects the Main Campus with the Georgetown University Law Center campus and the U.S. House of Representatives. The route runs Monday-Friday from 7:55am to to 10:10 during the academic year, and until 6:08 pm during the summer months.
The Law Center stop is at 2nd Street, NW in the driveway in front of McDonough Hall. The bus drops passengers off on Capitol Hill at Garfield Circle and picks up passengers at Peace Hill.
Announcements
The summer schedule is now in effect until Monday, August 28, 2023, with the final run of the day leaving the Main Campus at 6:08 pm.
Starting on Monday, November 1st, the shuttle departing the Law Center at 5:35pm, 6:35pm, 8:00pm, 9:05pm and 10:10pm will stop at the corner of Massachusetts and E Street NE (Union Station) and then continue on its existing route. The 10:10pm shuttle from the Law Center does not run on Fridays.
Law Center students going to main campus can take the Downtown shuttle from 55 H Street during the week and on Saturdays.
Maps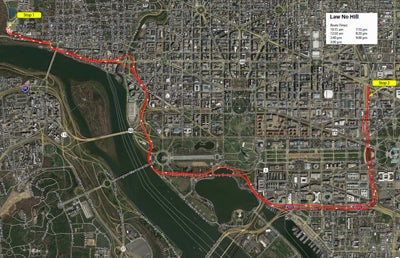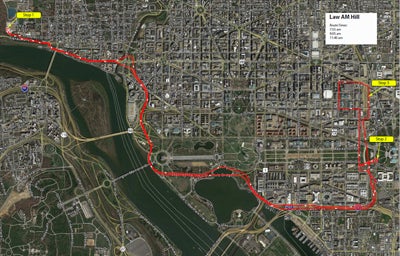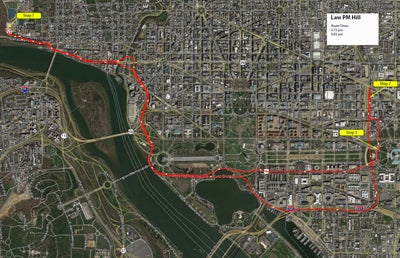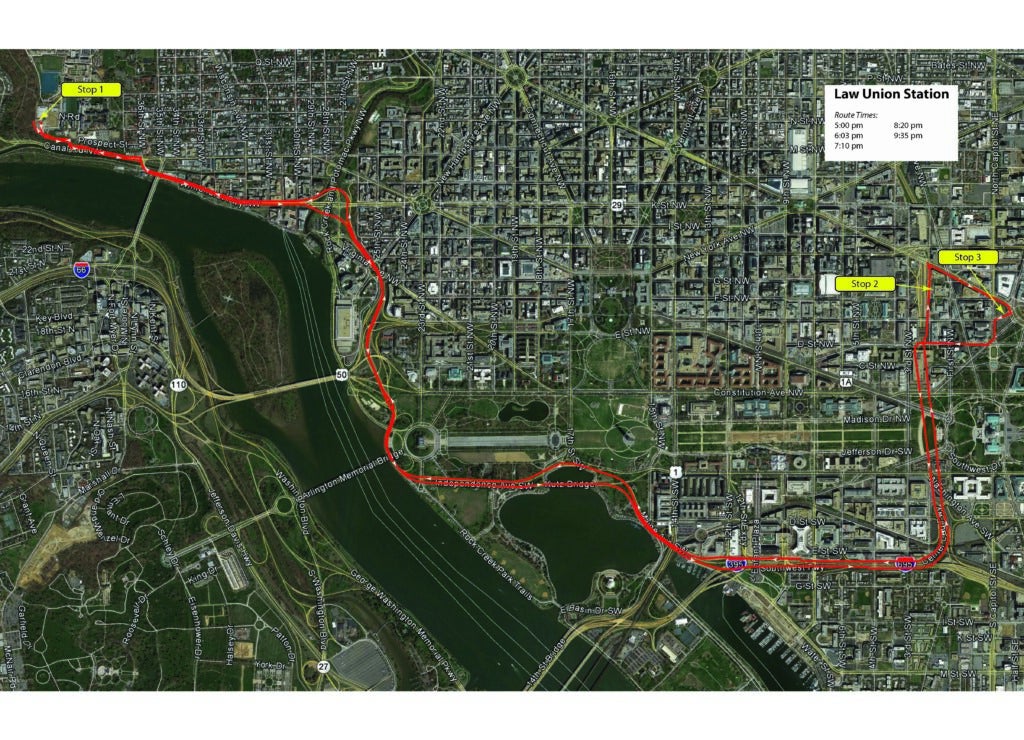 Time tables
Law center shuttle showing times leaving Main Campus Bus Turnaround, base of Capitol Hill, Law Center, Mass. Ave. & E St. NE and Peace Hill
Depart Bus Turnaround
(see Stop A)
Drop off
East Curb of
Garfield Circle
(Base of
Capitol Hill)
Depart Law Center
Drop Off
Massachusetts Ave.
and E St. NE
(Union Station)
Pick up
East Curb of
Peace Hill
(Base of
Capitol Hill)
7:55 AM
8:18 AM
8:30 AM
–
–
9:05 AM
9:26 AM
9:40 AM
–
–
10:15 AM
–
11:05 AM
–
–
11:40 AM
11:59 AM
12:15 PM
–
–
12:50 PM
–
1:25 PM
–
–
2:00 PM
–
2:35 PM
–
–
3:00 PM
–
3:35 PM
–
–
5:00 PM
–
5:35 PM
5:38 PM
5:48 PM
6:08 PM
–
6:35 PM
6:38 PM
6:46 PM